Greeting
We are still working and investigating in response to recent events in the Hope Valley community there will be increased uniform patrol presence and activities in the area. Your vigilance, phone calls and emails are appreciated, thank you keeping those tips coming in and all information received is important as we are working to develop suspects

We are still looking for this vehicle (Dark Gray Honda) has been seen in the Hope Valley/Bristol Road areas. This vehicle is occupied by one tall black male and a white male or a tall black male and a shorter black male in all cases the suspects were wearing hoodies no further suspect descriptions.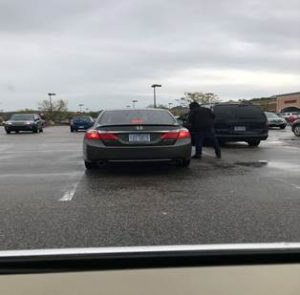 We are also still looking for another vehicle a Honda Odyssey Minivan Silver NC Tag PAK-4044 (No picture available) The Odyssey was also recently parked near Bristol Road in Hope Valley. The van was last seen being operated by a white male, no further suspect description.
 These are vehicles of interest ONLY. If anyone observes one or both of these vehicles do not attempt to detain them, call 911 immediately and tell us exactly where you saw these vehicles and who was driving and how many occupants and ethnicity if possible and we will take it from there.
 We are still spiking in motor vehicle break-in's and 80% of the vehicles were unlocked. We have developed a suspect and he will be hearing from us in the very near future.
Tip: Please lock your cars and do not keep firearms in the car
That's all for now.
 Until next time…stay safe.
 Keith
  Sergeant K.L. Johnson
Durham Police Department
Criminal Investigations Division
District 3
8 Consultant Place
Durham, North Carolina 27707
919-560-4583 ext 29359 (Office)
919-907-9810 (City Cell)